#superspreader

Smooth in front - matte behind

Even the harshest winter can't harm our functional and durable spreader. Constructed of rugged stainless steel (sturdy steel) and equipped with a low-wear, lightweight PE hopper, it is ready for any professional use. The various agitators with the robust anti-wear ring in the hopper make the spreader suitable for almost any spread material for winter maintenance. The freely adjustable spread quantity and spread width control ensures that you can always spread optimally and that the spread material is applied effectively and evenly to the surface.  
Highlights

Advantages and features

Pros and cons? With us there are only pros.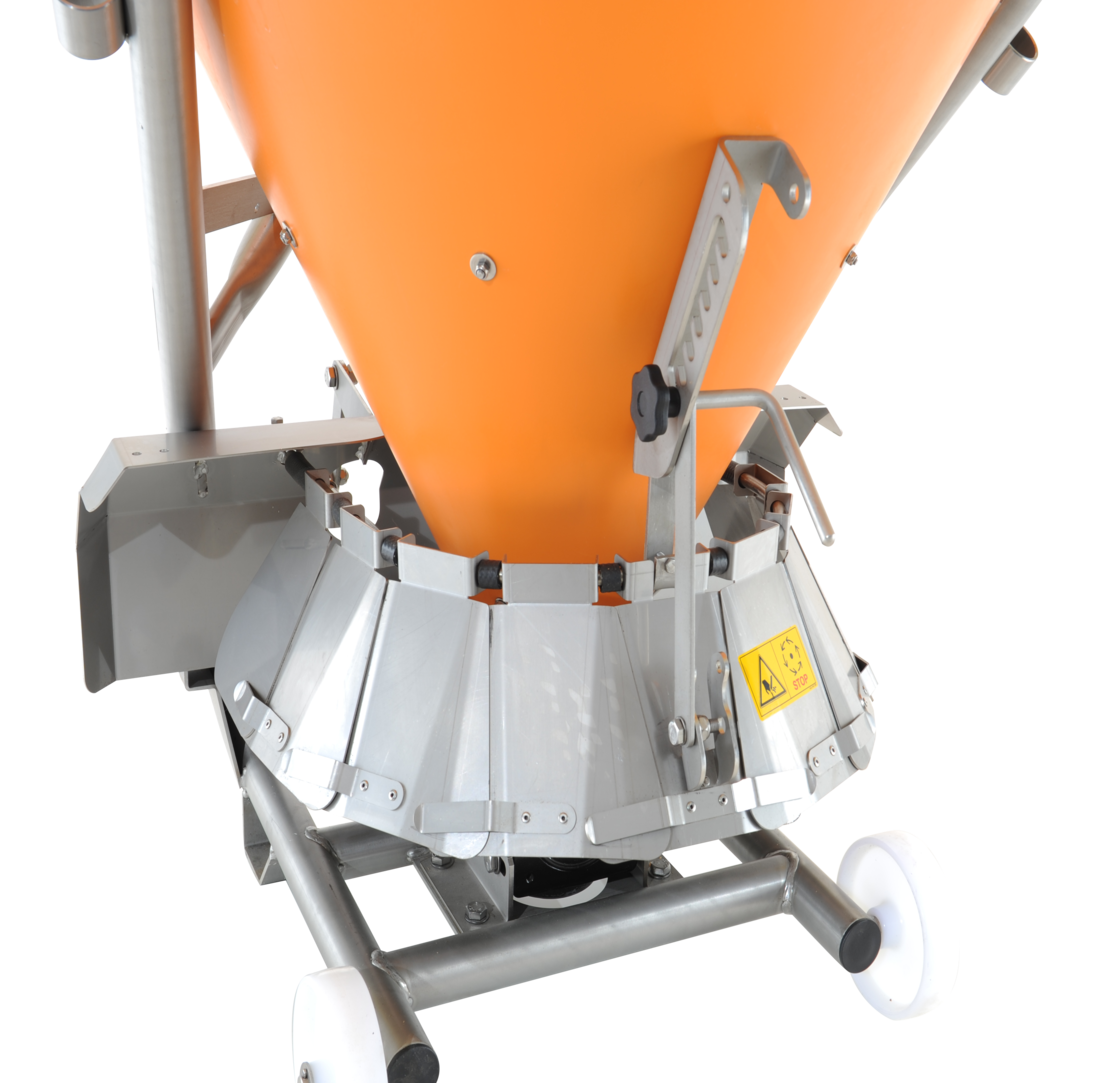 Precise spreading exactly as required
The mechanical, optionally hydraulic or electronic as well as path-dependent regulation of spread rate and width enables precise and exactly metered spreading as required, both with a small spread width, for example on sidewalks, and over large areas with a spread width of up to 8 meters. 
Uniform spreading
The funnel shape of the hopper ensures optimal spreading material flow at all times.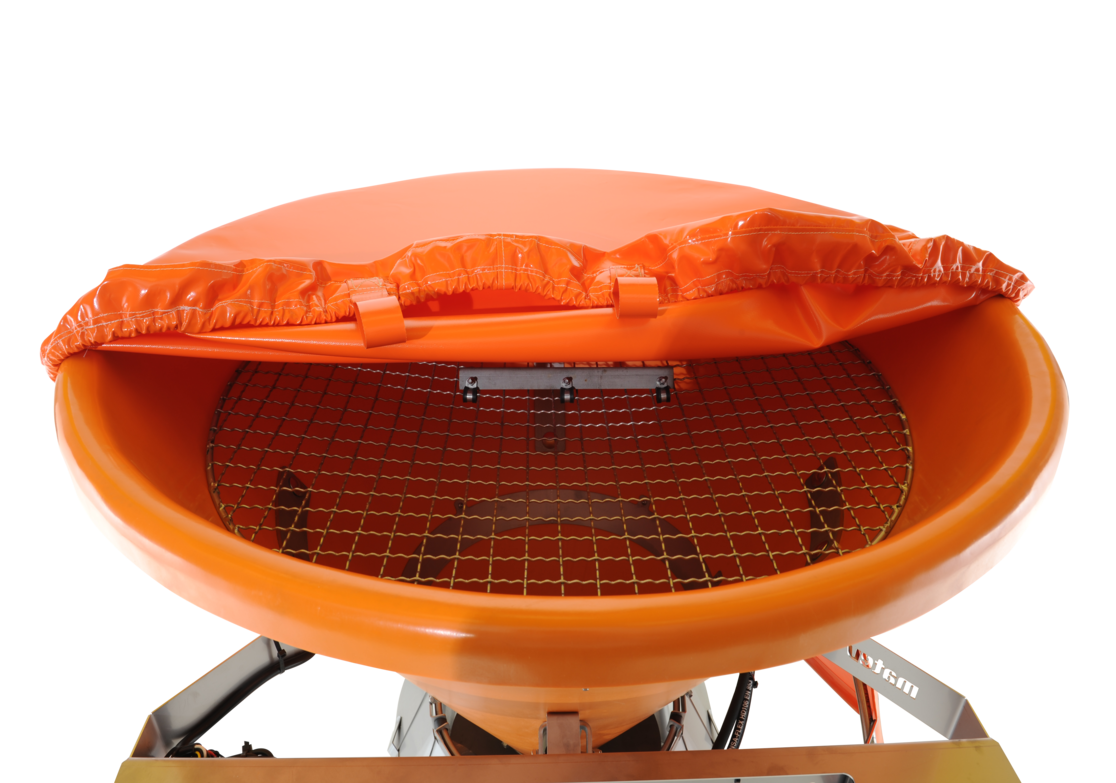 Protected spread material
Thanks to cover tarpaulin The optional convenient foldable cover protects the spread material from moisture, preventing clumping of the spread material.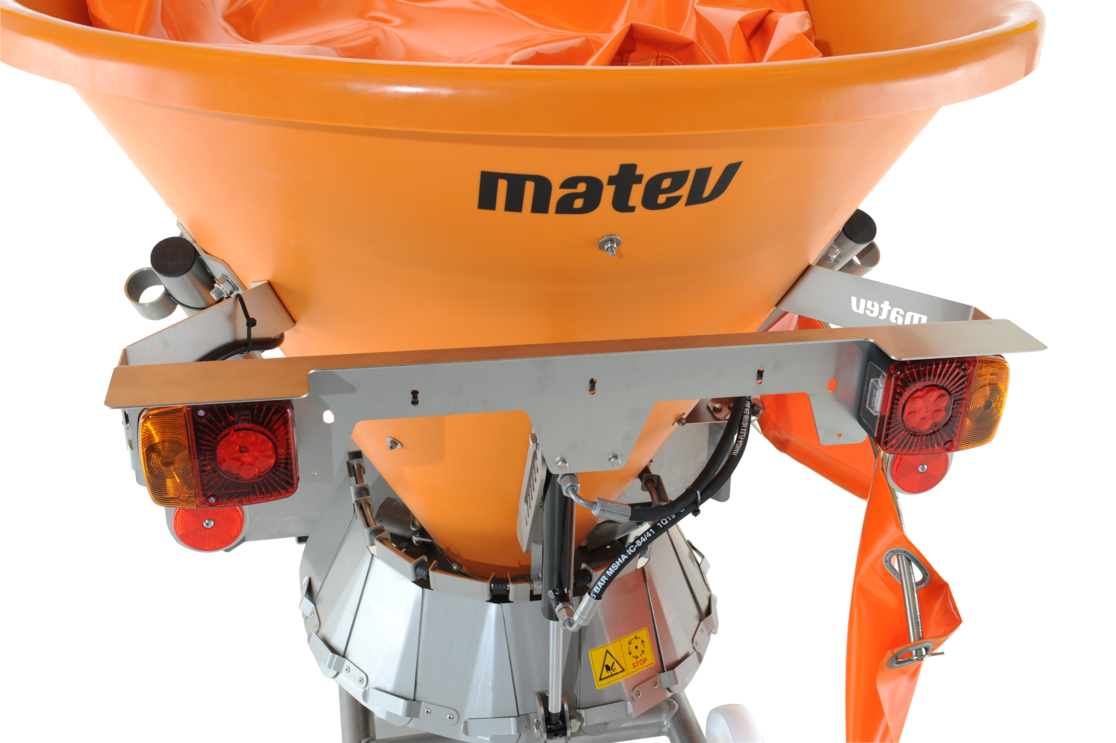 Lighting for optimum working comfort
Optional StVZO (German Road Traffic Regulation) lighting enable safe and comfortable working.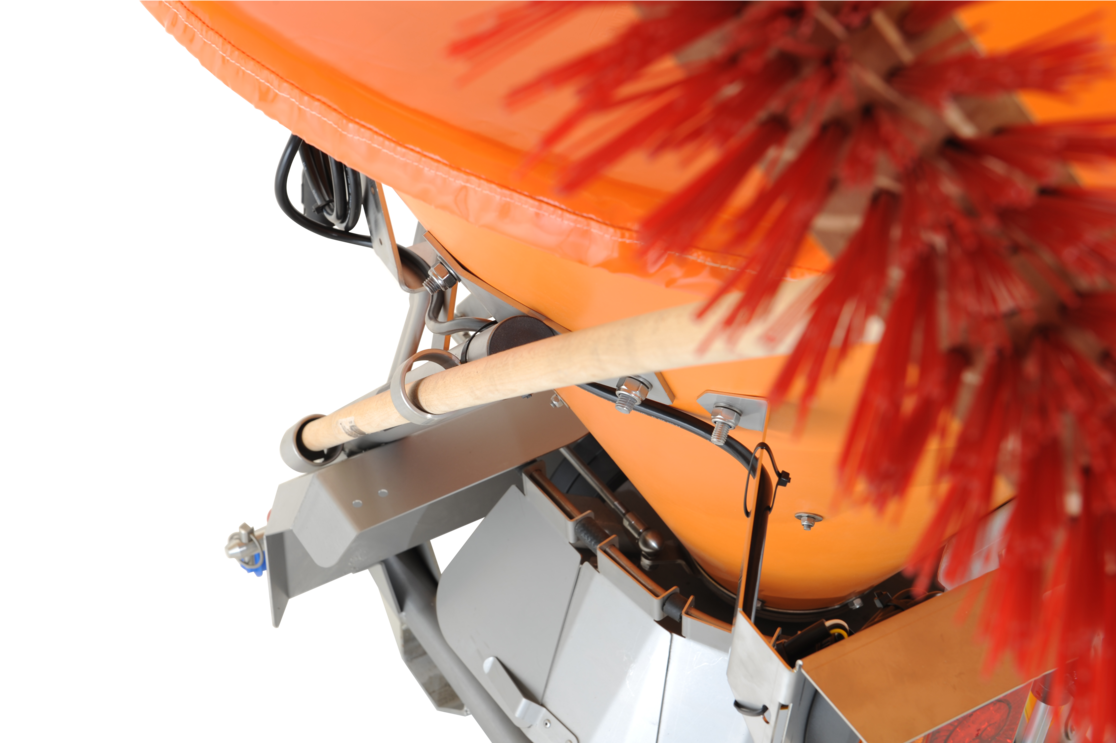 Tool bracket
The optional tool bracket is a convenient accessory for transporting shovel and broom.
Technical Data
| | |
| --- | --- |
| mechanical | |
| hydr. | opt. |
| electr. | opt. |
| | |
| --- | --- |
| Cat. 1 | |
| Cat. 1N | |
| Cat. 2 | |
| other | opt. |
360°

Our virtual showroom

With our 360-degree viewer you get an
all-around view of the product.
Any questions?

Contact us!

Our sales team and the matev dealers in your area will be happy to advise you on our products.