#lovestory

matev attachments and John Deere tractors

matev has been working together with John Deere from the very beginning. From front power lift, fenders, hydraulic set or specially adapted attachments with John Deere Quick Hitch mounting to the StVZO set that makes lawn tractors roadworthy, matev develops products for all aspects of John Deere's small tractors and lawn tractors to make them ready for any use and even more comfortable.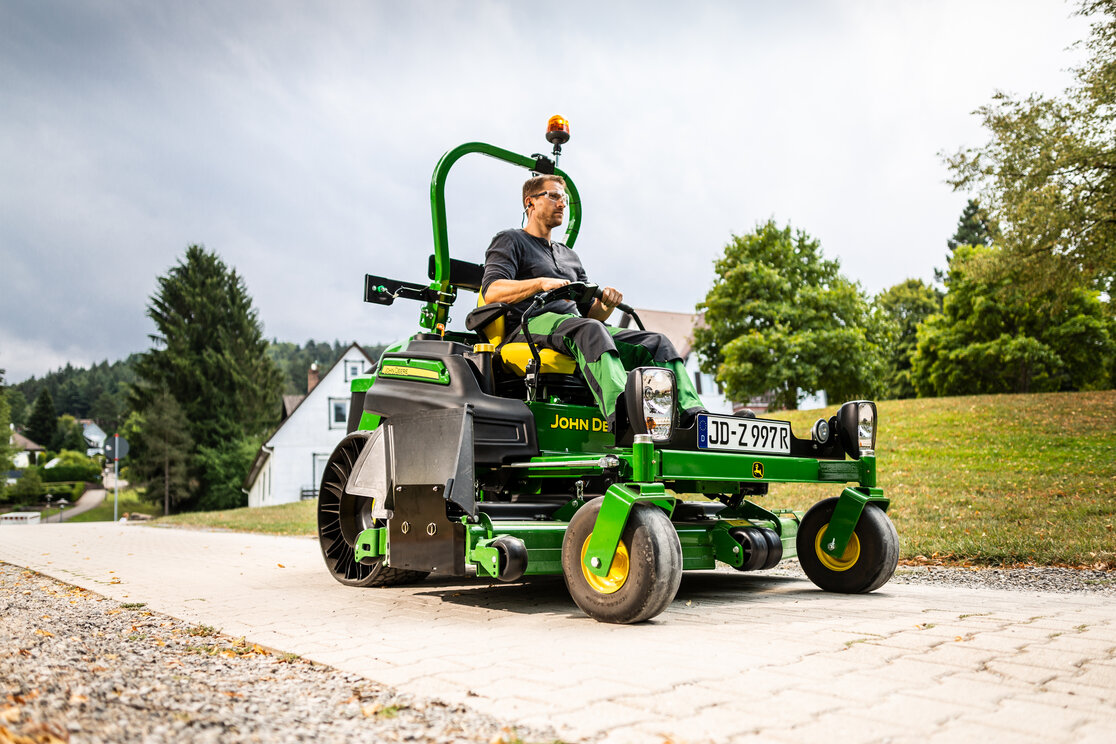 matev StVZO (German Road Traffic Regulation) kit with lighting and license plate holder for the John Deere Z997R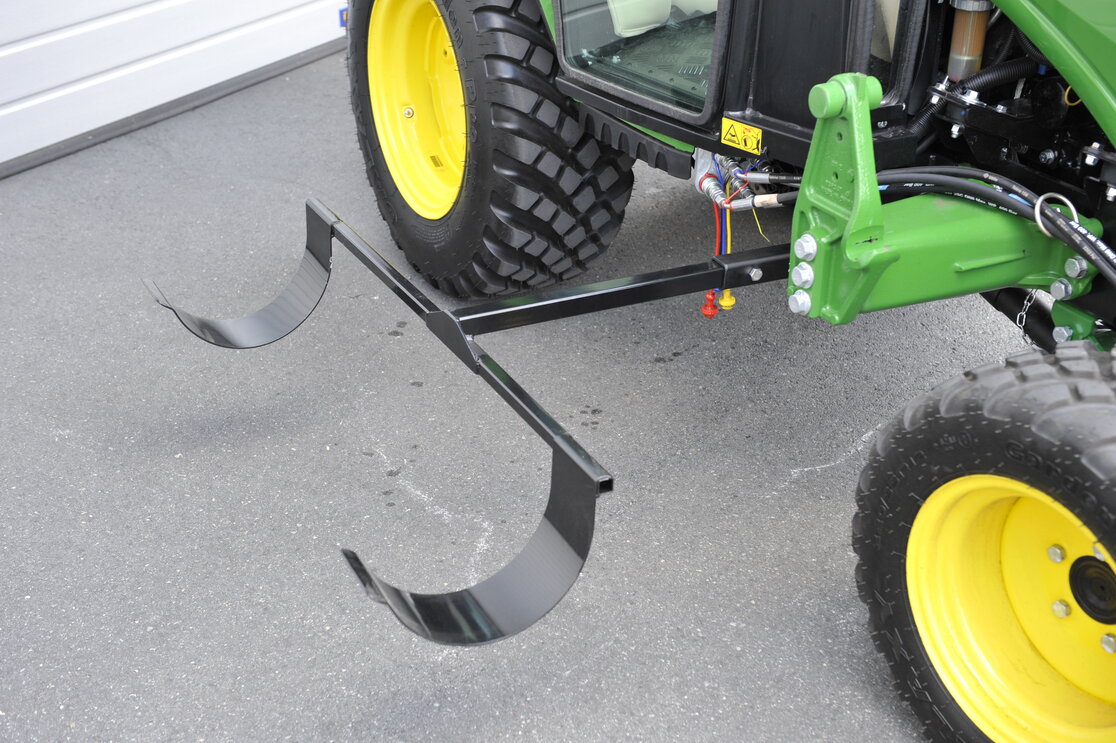 Hose clip mount for the John Deere 2026R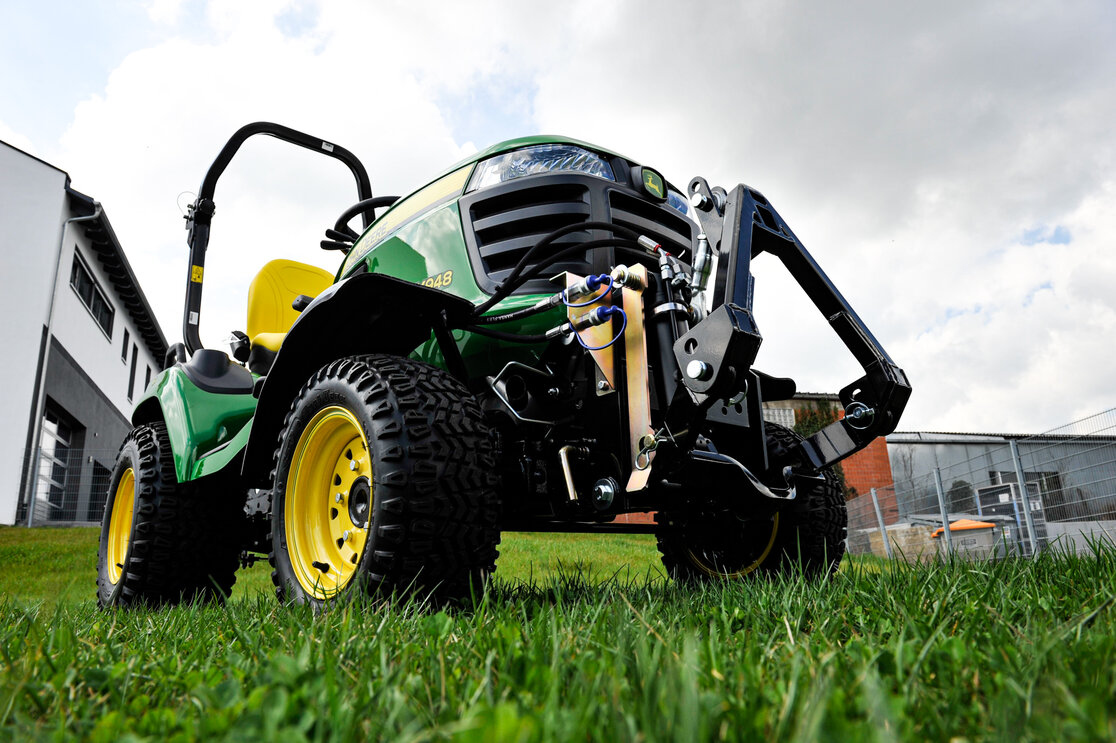 Front power lift with extension set cat. 0 for the John Deere X948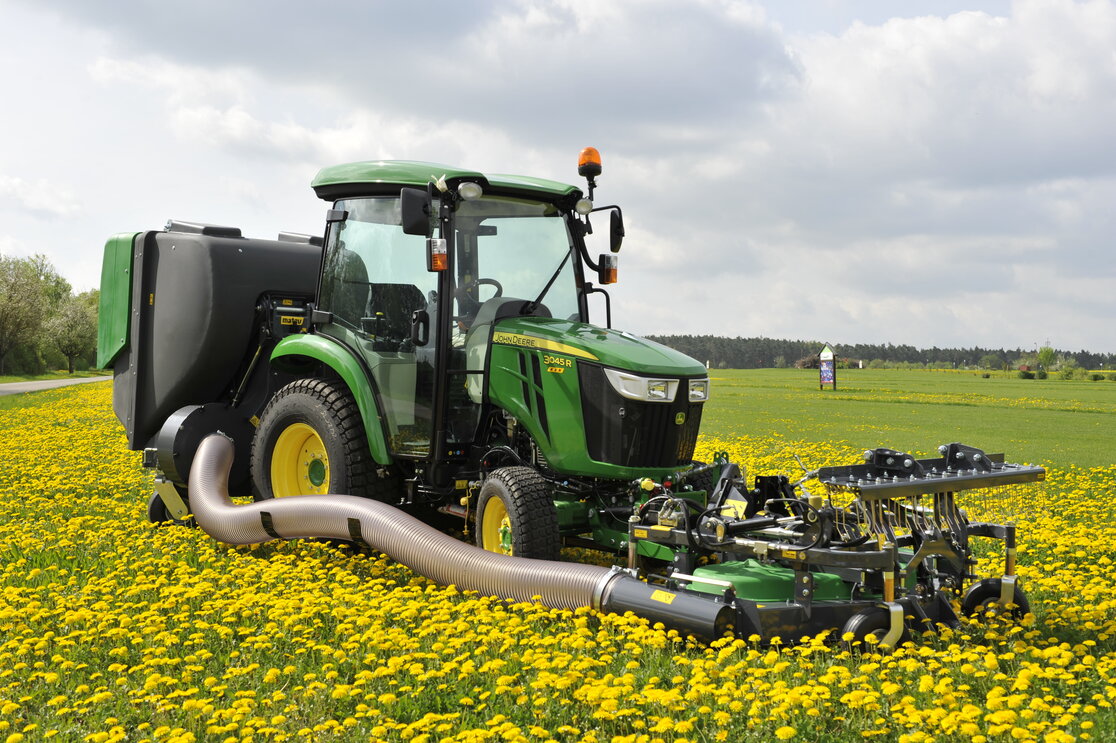 matev MOW-H 160 front mower with harrow unit and suction in combination with the matev CLS-XE material collection system on the John Deere 3045R.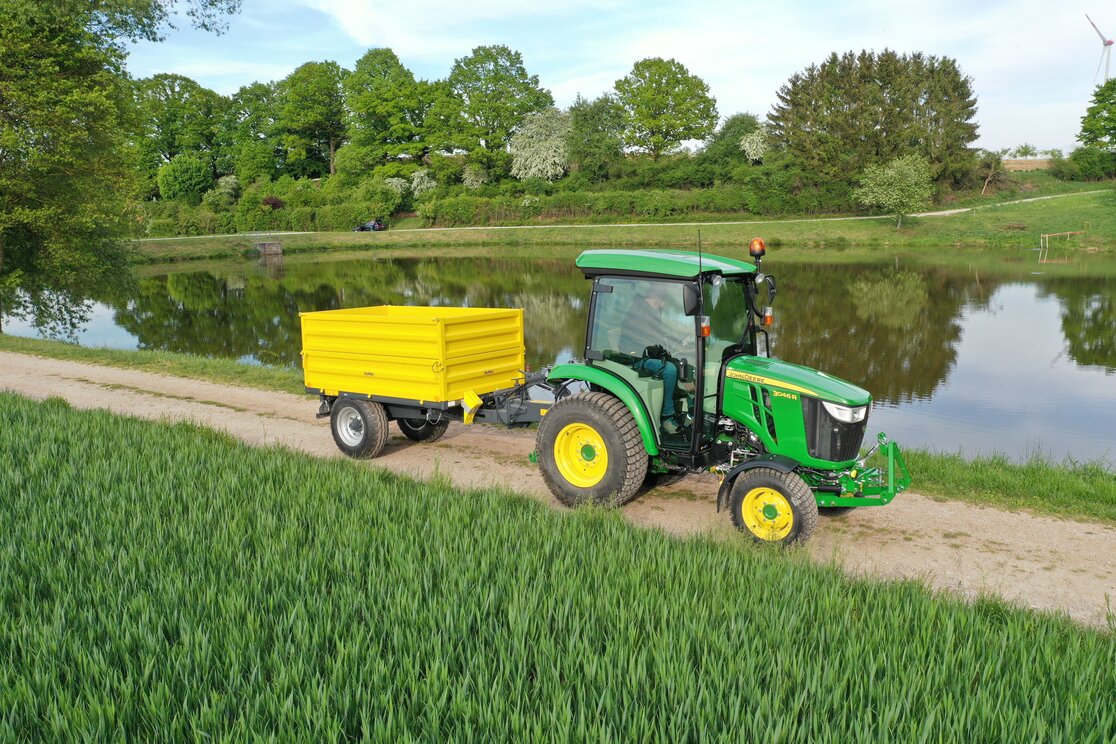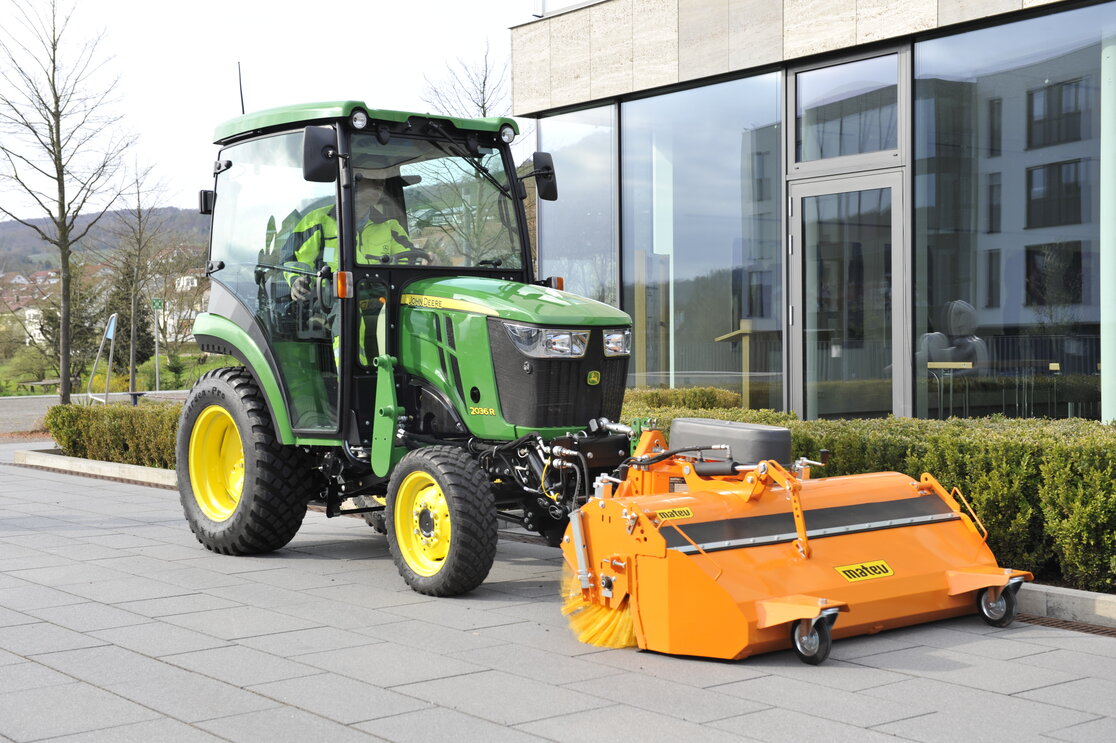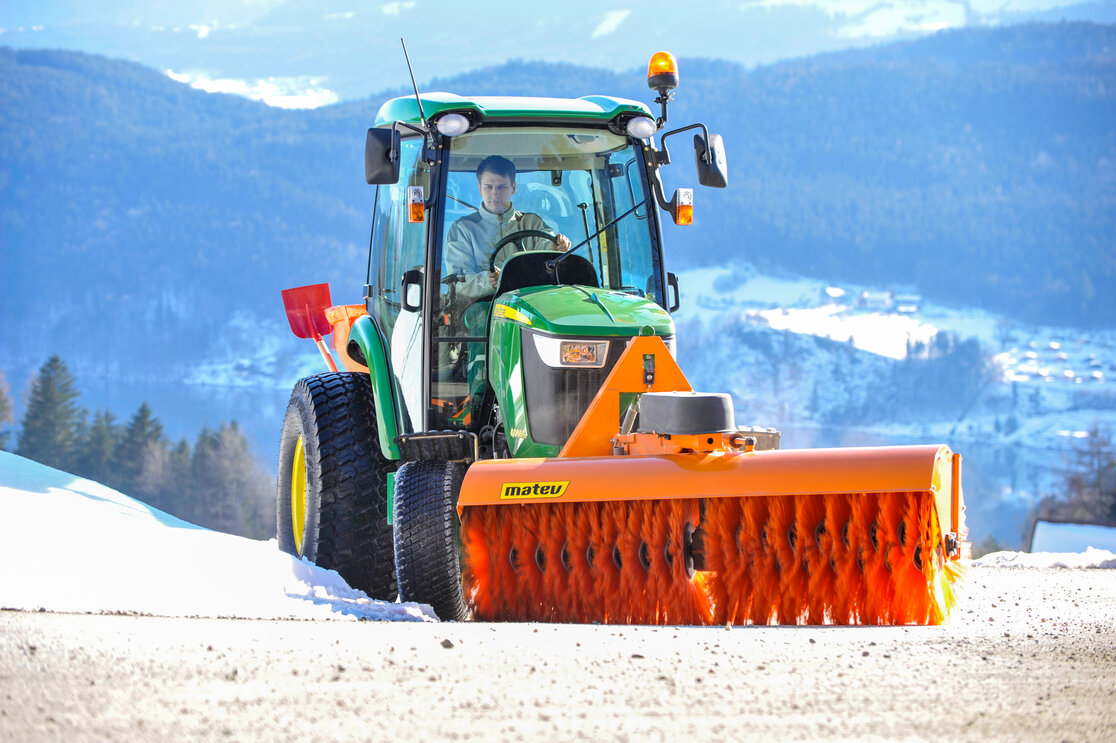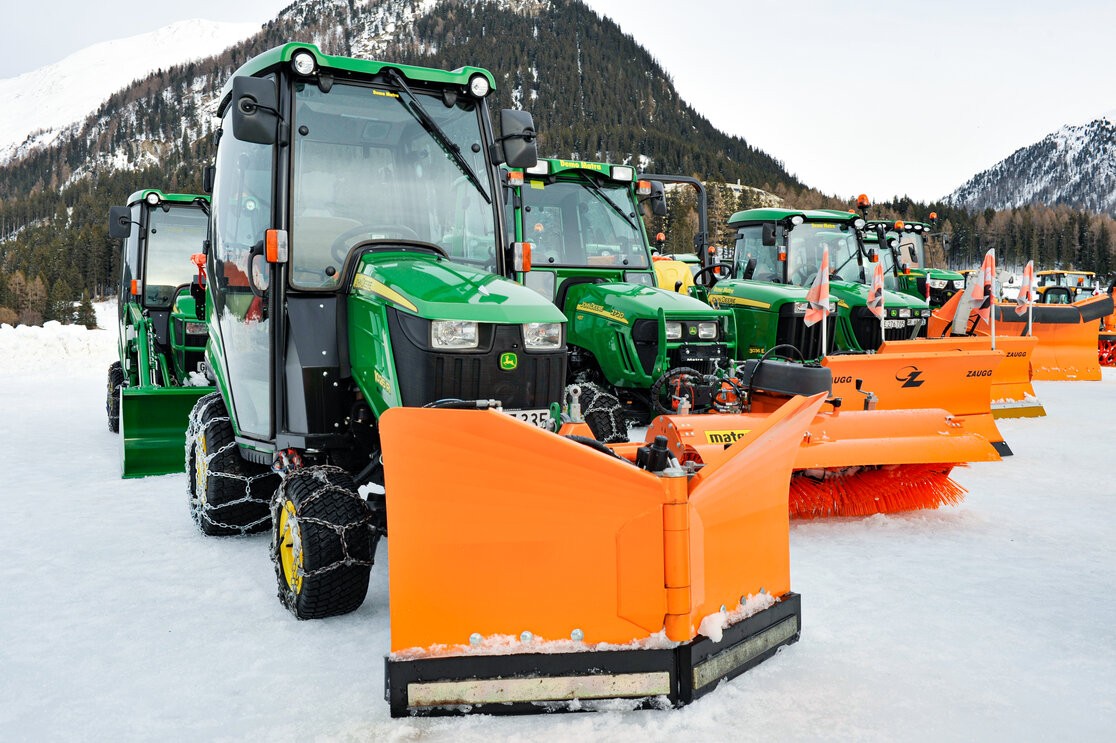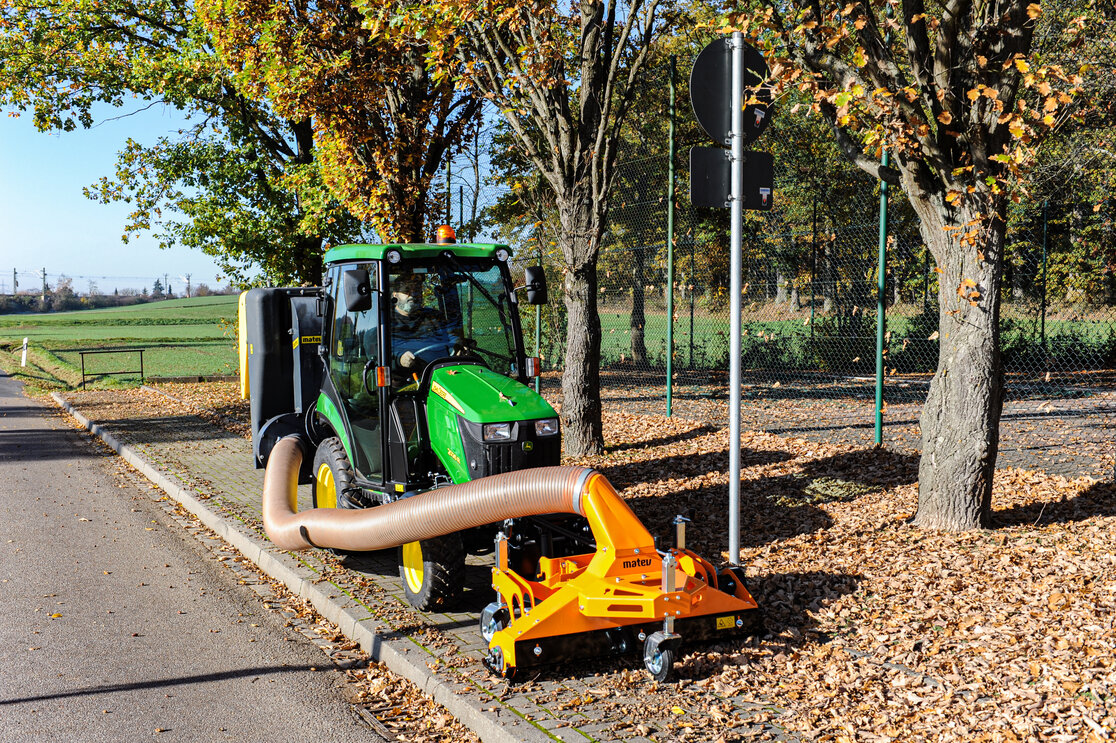 #pimpyourtractor

Check out what matev has to offer for your tractor
1R
collecting systems

sweepers

mowers

suction sweeper

snow blower

snow blade

spreaders

harrow scarifier

trailer

weed brush

Basic equipment
2
collecting systems

sweepers

mowers

suction sweeper

snow blower

snow blade

spreaders

harrow scarifier

trailer

weed brush

Basic equipment
2026R
collecting systems

sweepers

mowers

suction sweeper

snow blower

snow blade

spreaders

harrow scarifier

trailer

weed brush

Basic equipment
2R
collecting systems

sweepers

mowers

suction sweeper

snow blower

snow blade

spreaders

harrow scarifier

trailer

weed brush

Basic equipment
3
collecting systems

sweepers

mowers

suction sweeper

snow blower

snow blade

spreaders

harrow scarifier

trailer

weed brush

Basic equipment
3E
collecting systems

sweepers

mowers

suction sweeper

snow blower

snow blade

spreaders

harrow scarifier

trailer

weed brush

Basic equipment
3R
collecting systems

sweepers

mowers

suction sweeper

snow blower

snow blade

spreaders

harrow scarifier

trailer

weed brush

Basic equipment
4
collecting systems

sweepers

mowers

suction sweeper

snow blower

snow blade

spreaders

harrow scarifier

trailer

weed brush

Basic equipment
4M
collecting systems

sweepers

mowers

suction sweeper

snow blower

snow blade

spreaders

harrow scarifier

trailer

weed brush

Basic equipment
4R
collecting systems

sweepers

mowers

suction sweeper

snow blower

snow blade

spreaders

harrow scarifier

trailer

weed brush

Basic equipment
5E
collecting systems

sweepers

mowers

suction sweeper

snow blower

snow blade

spreaders

trailer

weed brush
F1500
sweepers

suction sweeper

snow blade

Basic equipment
X100
snow blade
X300
snow blade
X500
collecting systems

sweepers

snow blade

spreaders

Basic equipment
X700
collecting systems

sweepers

mowers

suction sweeper

snow blower

snow blade

spreaders

harrow scarifier

trailer

weed brush

Basic equipment
X900
collecting systems

sweepers

mowers

suction sweeper

snow blower

snow blade

spreaders

harrow scarifier

trailer

weed brush

Basic equipment
Ztrak
Basic equipment