All swept clean

Sweepers for every need

matev front sweepers are ideal for cleaning large areas and achieve a thorough result even on uneven surfaces thanks to the powerful sweeping rollers with innovative bristles, as well as a sophisticated center drive. With working widths between 120 and 190 cm and different sweeper diameters, we can provide you with the professional sweeper that suits you exactly - for vehicles between 13 and 44 kW.
SWE-45
for professional use for sweeping debris and snow on small and municipal tractors and carrier vehicles between 13 and 36 KW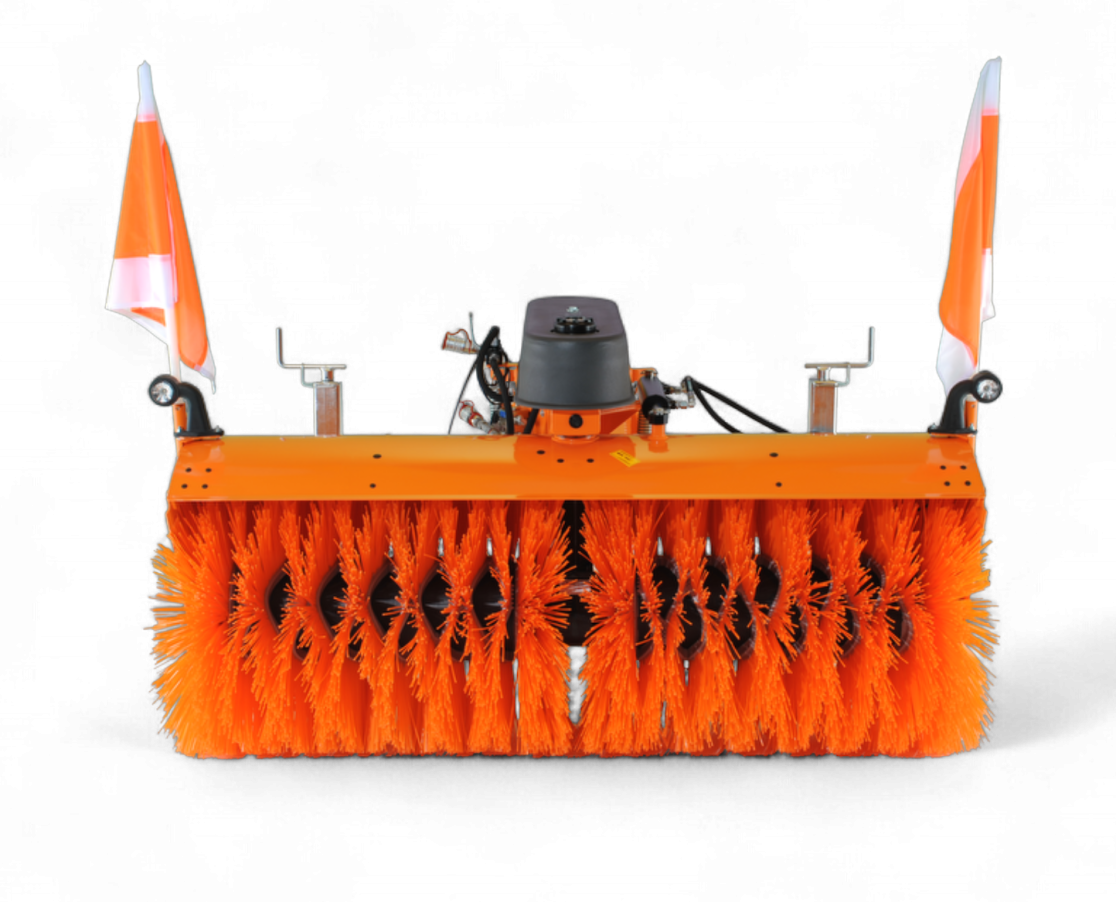 SWE-60
high-quality professional model for use on compact tractors from 22 kW to 44 kW
#alwaysacleansweep

The advantages for you
Sweeping on both sides even on obstacles at the edges thanks to center drive
Ideal for sweeping leaves and debris or in winter maintenance
Hydraulic angle adjustment, yaw compensation, height-adjustable swivel wheels - all included.
Side broom, splash guard or debris hopper - tailor your sweeper to your needs!
Impressions

Photos and Videos

Pictures simply say more - Check out our product in action and more photos here in our gallery.
Any questions?

Contact us!

Our sales team and the matev dealers in your area will be happy to advise you on our products.