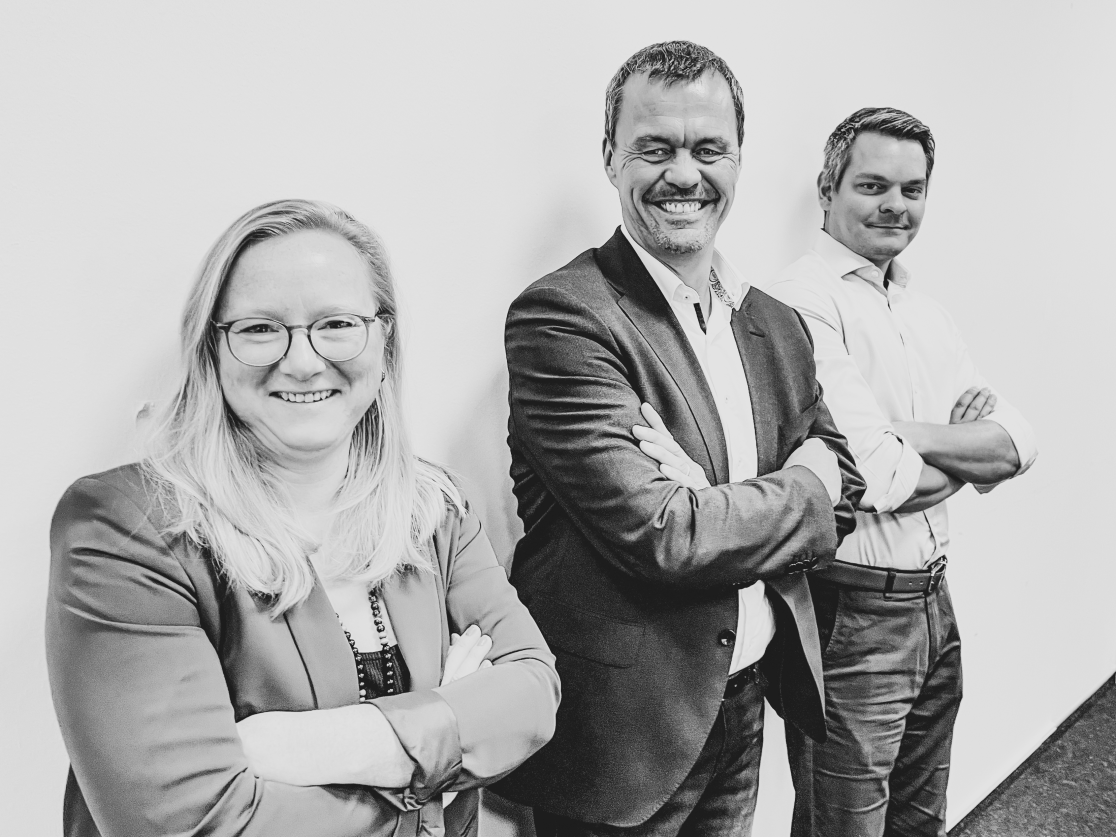 "matev 1.0 was the change of name from Sperber to matev GmbH, matev 2.0 started for me when Michael Volz joined matev and after nine years it is now matev 3.0," said Georg Hemmerlein when announcing matev's new line-up to employees.
After Michael Volz leaves matev at the end of the year after nine years, matev will restructure its management. Georg Hemmerlein will take over the sole management of the company with immediate effect and will be supported by Sina Lindner and André Gallasch in the extended management, who have been granted power of attorney.
Michael Volz has already announced his resignation in a letter to the customers and will also personally say goodbye to many customers at the beginning of 2023. "Austria meets Middle Franconia" was the motto back then when Mr. Volz joined matev. With his expertise, his always lively manner and his motivating speeches he left his so quote: "scent mark in matev."
matev 3.0 was not only the motto of this year's brand relaunch of matev, but continues internally through the new line-up of the management and the resulting partially new structuring of the departments. Following the announced departure of Michael Volz and the extensive digitalization of many areas of the company's work, the challenge is to reorganize, structure and implement tasks and processes. According to Georg Hemmerlein's guideline "Don't try to rush things that need time to grow", the implementation of the new organization will always be carried out in dialog with the employees and with the time things deserve. The goal is a team that is moving together towards the future, helping each individual member to contribute his or her talents, develop skills and find his or her personal way within the team as a whole.
And in doing so: matev is and remains the loyal partner of its customers, who focuses on originality, enthusiasm, togetherness and progress.