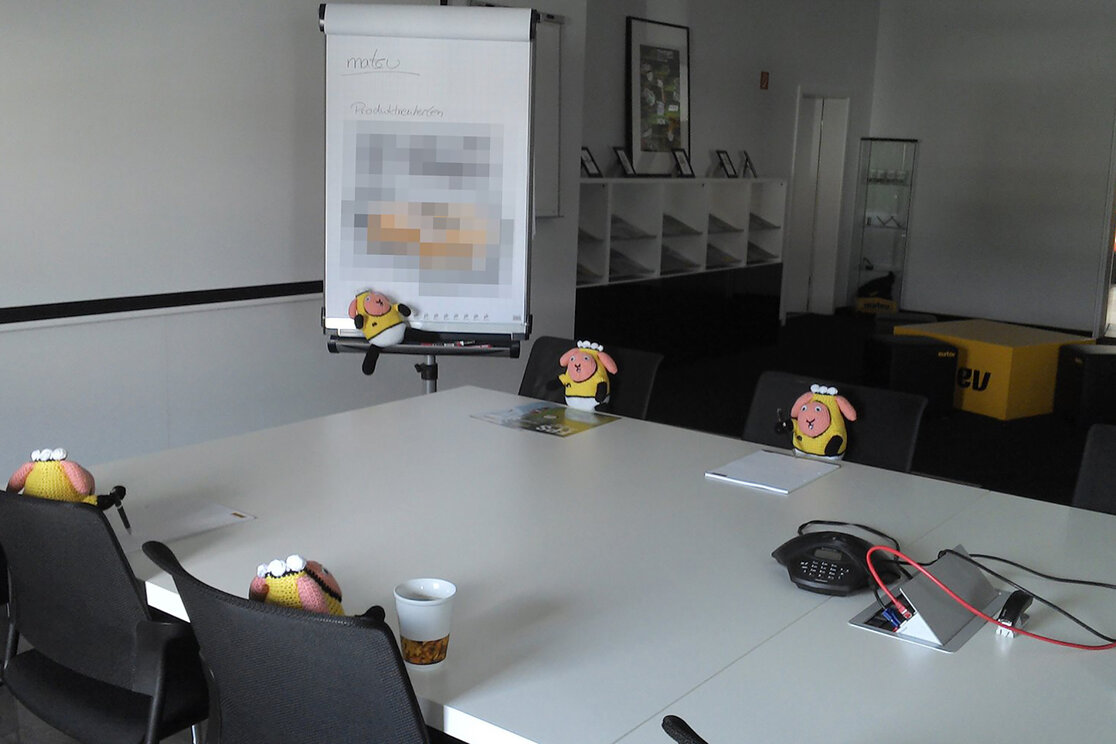 The first dealer training course of the year for our John Deere dealers in southern Germany took place from February 8-10 in the training rooms at our company headquarters in Langenzenn.
The exchange of experience with our customers is very important to us, so we are pleased that our training offer was so well received after a longer absence from Corona and that our customers made use of the opportunity to inform themselves about the details of matev products in two groups on two days each with their employees, in order to convince the end customer with extensive technical knowledge and sales arguments.

Our in-house trainings take place in a relaxed atmosphere and are customer and application oriented for the sales as well as the technical staff of our dealers. On the one hand, theoretical knowledge about the matev attachments was imparted during the training, on the other hand, our customers were able to receive extensive training and instruction directly on all matev attachments during the practical part of the seminar thanks to our large showroom and detailed product demonstrations on site. Another highlight was certainly the first insights that the training participants were able to gain during an exclusive preview of our new website with dealer portal. You too can look forward to the new matev world .... Coming soon!